As part of our "Letters From Lockdown" project during summer 2020, care-experienced young people took part in a series of creative writing workshops with Yvonne Coppard from the Royal Literary Fund, inspired by the Foundling Hospital Archive.
In one of the workshops, participants were invited to write a letter of encouragement to a stranger. Reflecting on the work of the Black Lives Matter movement, Sonia wrote and illustrated this response to that prompt:
"I address this to the world, I address this to humanity.
Our skin is a symbol of our cultural heritage and sacrifices made and this should be honoursed and recognised not silenced and oppressed. "Black lives matter" yes, but we need more than just survival to matter. We need their dreams to matter. Their aspirations to matter. Their voices to matter. We need to end this deafening silence of oppression and willingness to ignore its existence. Most importantly, we cannot allow this to fade out over time and revert back to old ways of institutionalised discrimination and prejudice being seen as the norm within society. Somehow entitlement and prejudice, created through difference and gender, race and class, has replaced compassion and understanding for one another as a whole human race that bleeds the same colour. It is time to listen to the voice and knowledge behind the negative labelling attached to the colour of someone's skin. It s time to dismantle and rebuild a society that reflect true equality, liberation and unity for all.
It is time to be heard and it is time to change!
Your voices matter
Your dreams matter
Your lives matter
#BLM"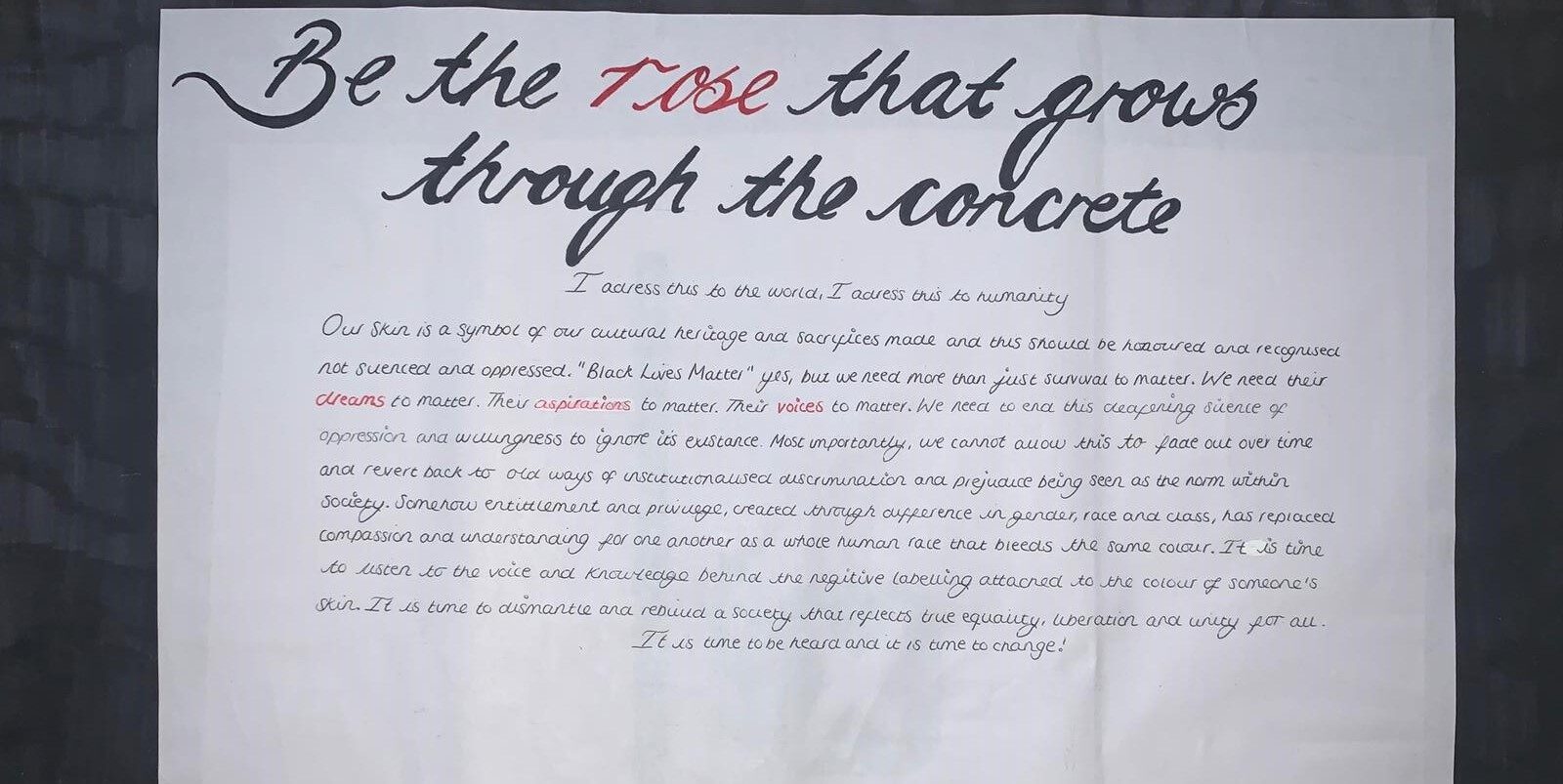 Letters From Lockdown was part of Coram's "Voices Through Time: The Story of Care" programme, funded by the National Lottery Heritage Fund.
Learn about our upcoming creative projects for care-experienced 16 to 25 year olds.