English painter and satirist William Hogarth was so inspired by Coram that he devoted more than 25 years of his life to supporting the Foundling Hospital.
Hogarth was passionate about his friend Thomas Coram's vision to improve the lives of abandoned children. He became involved first-hand and made it his mission to use his artistic talents and influence to further advance the charitable cause.
When the first 60 children entered the Foundling Hospital in 1740, Hogarth donated £120 of his own money and a magnificent painting of Captain Coram. Full-length portraits were normally reserved for the nobility, so by devoting one to Thomas Coram, a sea captain from the merchant class, Hogarth was truly paying tribute to his friend.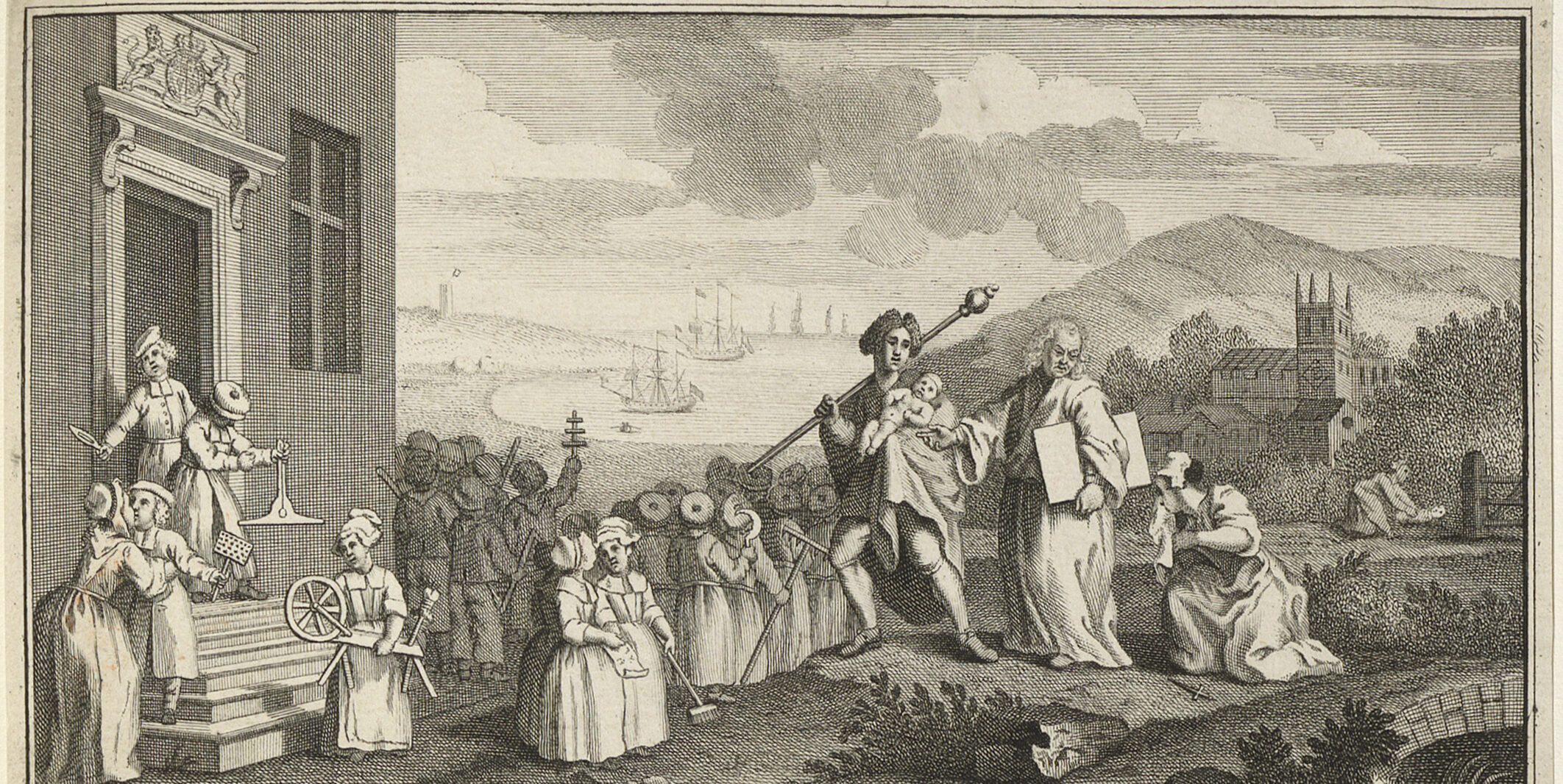 Hogarth donated many more art works to the Hospital and encouraged the leading artists of the day, such as Thomas Gainsborough and Sir Joshua Reynolds, to do the same. This is how the Foundling Hospital Art Collection began. It was England's first public gallery which attracted a daily crowd of spectators and raised valuable funds for the children.
Many of the works were displayed in the Hospital dining room, so that the children could benefit from them. 
Hogarth served on the Hospital's Court of Governors and General Committee, and designed its coat of arms and uniforms for the children to wear.